New for 2014!!! Westside Thanksgiving Dinner & Celebration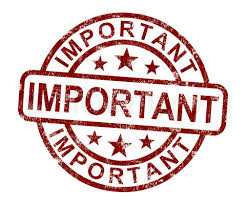 Thanks to St. Anne Catholic Church and School for hosting us. We're at a new site. It's outside this year. We'll have a shorter day, a smaller space, a new menu, and still a great free celebration for all! We'll have a Thanksgiving lunch, Children's Carnival, blanket, clothing and hygiene kit distributions. You can help!
Please read carefully, because MANY things have changed.
Donate new or gently used, clean clothing of all kinds. We especially need men's clothing, especially pants.
Give a tax-deductible donation to help defray expenses. Donate here
Donate bottled water—personal size and 2 ½ gallon jugs for making coffee
110 pounds ground coffee
Small or medium size stuffed animals for the kids in new or nearly new condition
Food…..
Premium sliced turkey in sealed packages. (We need this by Wednesday.)
Individually wrapped treats (like cookies or snacks)
Fresh fruit
Volunteer: This year we have five work shifts, starting promptly at 6am, 8 am, 10am, noon, and 2pm. We are unable to take reservations or signups this year, but we still need your help! (Please note this is different from last year.)
Free parking is available off site
UCLA Les Kelly Clinic at 20th/Colorado
Calvary Baptist Church at 20th/Broadway
Convenient donation drop off on Thanksgiving from 6am. Entrance on 20th Street
Pre-Thanksgiving Day drop-off: Monday through Wednesday 7am-9pm at First Presbyterian Church, 1220 2nd St.
Drop off site for clothing: 7 Days/wk 9am-9pm at MacMall, 1505 Wilshire Bl.